Duke of Edinburgh
Leeds West Academy are delighted to say that it is now a registered centre for the Duke of Edinburgh Award and are proud to have secured a free place for every Y9 and Y10 in current 20/21 cohort.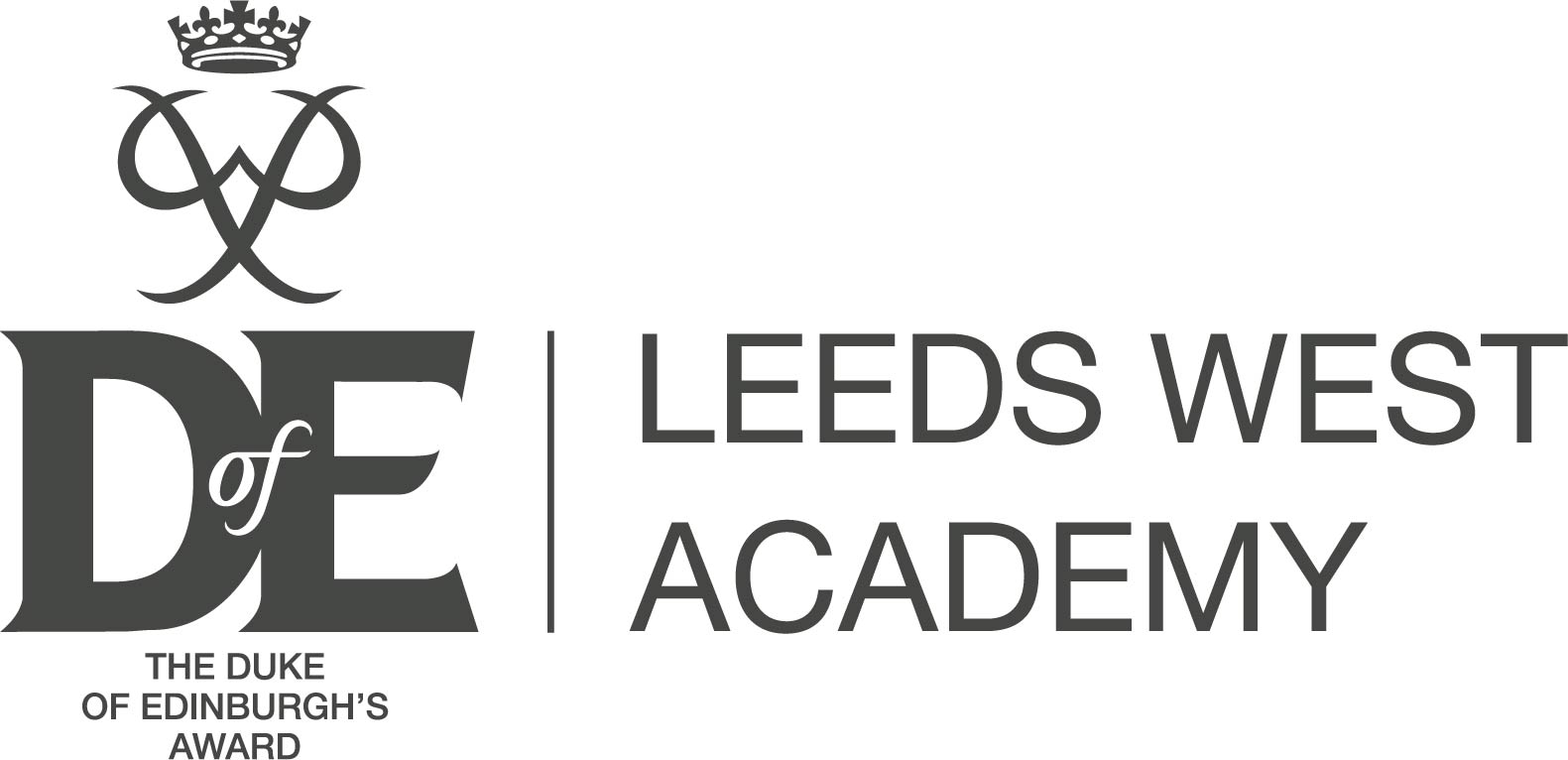 What is The Duke of Edinburgh Award?
The Duke of Edinburgh Award is an internationally recognised award that provides students opportunities to develop their skills and qualities. All students are given time to develop their sense of identity and responsibility which in turn improves their confidence and self-belief. They are also encouraged to build on their leadership skills and understand how to problem solve and work as a team. This in turn enhances their level of independence, empowering students to become a positive role model for the future.
How does it work?
Students enroll onto The Duke of Edinburgh Award through LWA and receive an introductory pack that will guide you through the process of completing tasks and recording evidence. Students can achieve over time their Bronze, Silver and Gold Award.
Starting with the Bronze Award you will spend at least three months engaging in the following activities:
Volunteering in your community
Learning a new skill or pursuing a new hobby
Taking part in physical recreation
Students Own your DofE and create your own personal programme of activities: helping others, pushing yourself physically, gaining skills and in the future months, going on a residential/expedition.
Parents and Carers Young people are responsible for creating and doing their own DofE programmes, but parents and carers can play an important role in supporting them. If you are new to DofE, check out the basic info and FAQs on the Duke of Edinburgh website.
How do you enroll and get started?
To enroll and to get full details get in touch with Mr Livingston livingston.a@whiteroseacademies.org
You will then get your log-in details which you will receive via email. There are more details on how to set up your Duke of Edinburgh account here.
Ideas for Covid-Safe Activities
Due to the current climate, you be unable to complete your tasks and activities by completing outdoor activities normally available to you.
However, to ensure that all students can fulfill their Bronze Award, Duke of Edinburgh have given lots of ideas to help support you in completing the award at home. Please see the ideas below:
| | | |
| --- | --- | --- |
| Volunteering | Physical | Skill |
| Helping others at home | PE with Joe Wicks | |
| | Trampolining | Music Lessons with Myleene Class |
| Keeping in touch with vulnerable neighbours | Jogging (e.g. Strava) | DuoLingo |
| Raising cause awareness | Army Fit | |
| | Cycling | iDEA online |
| Volunteer for BeMyEyes | Home workouts – Search YouTube e.g. 10 min workout each day | Playing an instrument |
| Community Care | Wii Fit | Vlogging |
| Help with providing meals for the community | Online Zumba lessons | DIY |
| | Yoga (Youtube – Yoga with Adrian) | Tabletop Gaming / Board Games / Gaming |
| | Fitness challenges (e.g. 100 press up challenge, plank challenge, step challenge) | Painting |
| | Learn a martial art | |
| Gardening and the Environment | Walking | Reading and book reviews |
| Knitting / Crochet hats for premature born babies | | |
| Peer Education | Sport skills e.g. keepy uppy, dribbling, Basketball, Netball, Volleyball skills… | Maths with Carol Vorderman (mathsfactor.com) |
| Animal Welfare | Skipping | |
| Communication - Teaching and using social media positively to contact your vulnerable friends and family. Writing letters | Table Tennis | Performing Arts – Singing, Drama, Puppetry, Circus Skills |
| Sports Leadership – Design and run sports classes (online or for your family) | Improve fitness - doing many difference activities | Science and Technology, STEM |
LWA Staff Quotes
Here at Leeds West Academy, staff are super excited about the launch of The Duke of Edinburgh Award and are keen to be involved and supporting of the students -
'DofE is your time to stand out from the crowd on your CV and develop life skills. You will have an experience like no other, you will learn survival skills, improve your physical skills, give something back to the community. It's your time to work on your independence skills, explore and work as a team. My favourite part though is that you get to make life long friends and have an adventure at the same time. Not to mention the expedition where you get to cook on a Trangia and camp. It's lots of fun so get involved.' Mrs Harrison
'For me, the Duke of Edinburgh's award really built my confidence. The different sections were all challenging and rewarding in their own way, but the real highlight was the expedition. To be expected to travel through beautiful scenery, be completely self-sufficient, navigate, cook, camp and work as a team was an awesome experience for a 14 year old. After progressing all the way to Gold award standard, travelling to St James Palace in London to receive my award from the Duke of Edinburgh himself was the culmination of years of enjoyable, rewarding hard work.' Mr Stalford
Useful Links
More information can be found on the Duke of Edinburgh official website - www.dofe.org